Purify the body. Strengthen the mind. Radiate the heart.
Enjoy radiant heat and a radiant life at the Hot Yoga Om Studio in downtown Fort Walton Beach. We are a HOT yoga studio dedicated to sharing the vast healing benefits of far-infrared heat through yoga classes for all fitness levels! Enjoy the positive effects of the sun without the dangerous effects of solar radiation. Efficient and consistent practice of yoga under non-allergenic Far Infrared Heat can considerably help with reducing arthritis and pain, improving circulation, more restful sleep, increased muscular health, stress reduction (read more benefits below).
The Hot Yoga Om Studio is centrally located in Downtown Fort Walton Beach, proudly serving all surrounding areas including Destin, Fort Walton Beach, Niceville, Crestview, Pensacola, Navarre and Hurlburt / Eglin Military Base.
Our Mission Statement
Laura Tyree
Owner & Lead Instructor
Hot Yoga Om's Mission Statement:
"To bring yoga to the next generation of individuals that will change our planet. A practice that speaks to their bodies, minds and hearts in a way that opens and inspires them to be the best of who they are." – Laura Tyree
Hot Yoga Om is the brainchild of Laura Tyree. Laura has dedicated the last 30 plus years studying and practicing the physical and spiritual elements of yoga. Her passion for the practice and its benefits led to the development of three businesses in the downtown Fort Walton Beach area, including Dragonfly Yoga, Hot Yoga Om and Laura Tyree Health.
Laura moved to the Emerald Coast in 1998. She had vacationed around the Destin Florida area for over a decade and found it incredibly beautiful yet rather void of a yoga community. Laura Tyree experienced firsthand the benefits of yoga after a cycling accident in 1986, which began a lifelong relationship with the practice. She was passionate about sharing the benefits of the practice of the mind and yoga with the Northwest Florida area.
Laura began with yoga classes at the Destin Community Center and it quickly became the first thriving studio, relocating the next year to a more centrally located yoga studio in Downtown Fort Walton Beach. The larger yoga studio offered a serene atmosphere and convenient location for clients from Hurlburt Military bases and Crestview to Destin and Niceville.
Laura Tyree offers an extensive, comprehensive, and enriching Yoga certification training program tailored to both aspiring teachers and serious students of all levels. Whether you seek to deepen your individual practice or learn the art of teaching with integrity and grace, this yoga teacher training program and its teachers provide the sacred space, wisdom, and support necessary for you to blossom and grow along your own unique Yogic path.
Namaste'
Hot Yoga Om's experienced yoga instructors help you calm and connect the body, mind and spirit.  Each of our yoga teachers has their own style and vibe. They are dedicated to you getting the most out of every hot yoga class.
We are located at 222 Miracle Strip Pkwy Downtown Fort Walton Beach, FL  32548 (near Dragonfly Yoga).
Our entrance and parking lot is on Brooks Street (across from Magnolia Grill), beside the Northwest Florida Ballet.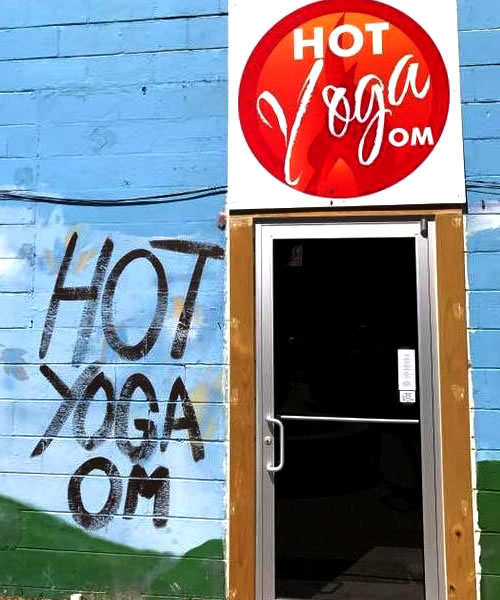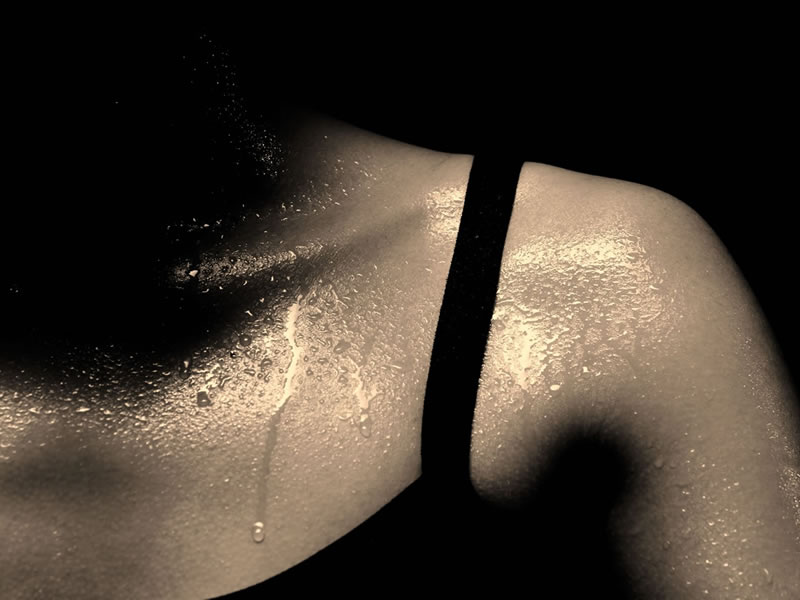 The Hot Yoga Om Studio features Far Infrared Radiant (FIR) Yoga Panels which allows the practitioners to experience not only the amazing benefits of yoga but also offers them the added benefit of Far Infrared Heat Therapy. The benefits of a regular yoga practice are magnified!
This very special type of sauna uses the same type of "radiant" energy the sun produces that gives life to the entire plant kingdom; it's the wavelength that allows plants to make energy. It is NOT ultraviolet radiation. (In fact, some evidence indicates it heals sun damage on the skin, including diminishing wrinkles and fine lines.)
Read More
FIR is a narrow band of energy that travels up to 3" into the body to increase blood flow and, thereby, regenerate damaged tissues, as well as activate immune cells. The unique requirement for Hot Yoga Classes of 95-105°F is easily attained with long wave Far Infrared Radiant Panels, without any noise, dust, air movement or temperature fluctuations associated with other forms of heat.
It safely and quietly heats thousands of practitioners, not the air, just as comfortably as the sun heats the earth.
Far Infrared Radiant Heat works with the laws of physics – not against them. This is a PASSIVE heat, rather than heating the air like a furnace, Radiant heat heats objects in its path which re-radiate the heat to other objects, which then re-radiate heat to the air. This is how the sun heats the earth. (Notice how much warmer you feel standing in direct sunlight, as opposed to a shaded area under a tree.) This is different from a convective system, which heats air.
A reasonably fit person has the potential to perspire about 250 grams in a 20-30 minute FIR sauna session, which is approximately as much as in a 6-mile run!
Possible Health Benefits of Far Infrared Heat:
Cancer reduction and healing
Stress reduction: Sleep easy!
Acne and other skin issues resolved through detoxification
Body defense mechanisms strengthened for enhanced function of the immune system
Blood flow improved for increased cellular reproduction
Increased physical stamina and flexibility
Body temperature increased which results in higher metabolism and natural weigh loss
Increased detoxification as waste materials are excreted with sweat
Endorphin production is stimulated (pain is alleviated)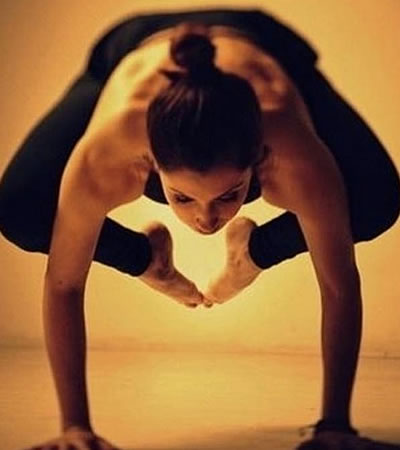 850.430.9434
hotyogaom@gmail.com 
Interesting in Teaching? Inquire about our Yoga Teacher Training program.
Great place to find your center mentally and physically! No better way to clear your mind after a hard day at work! The exercise will also help you go to bed a whole lot easier.
Today was my first hot yoga class ever and I will be back. Incredible studio environment+ clear instructions + sweat=110% satisfaction.